At Redonate Charity Clothes Collection service, we are passionate about making a positive impact in our communities, which is why we have partnered with local and national charities to help fundraise and collect clothing donations. Through our charity clothes collection from home service, we make it easy for you to donate clothes to those in need, while also supporting organisations that are making a real difference in the world.
We work closely with each of our charities. For every donation you make through our charity clothes collection service, we will donate a portion of our proceeds (up to 90%) to our partner charities, helping to further support their important work.
When you donate clothes through Redonate, you are not just decluttering your closet and helping the environment, you are also making a tangible difference in the lives of those in need. Thank you for supporting our charity clothes collection and helping us support our partner charities!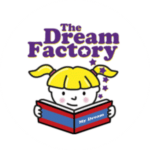 Registered Charity No. 1123662
Avril Mills BEM set up The Dream Factory in 2008 in memory of her son Oliver, who died from leukaemia aged nine.
While Oliver was ill, Avril helped to grant a dream for a little boy who wanted to visit a football club. That day, Oliver said, "Mum, when I grow up I want to grant dreams just like you". Sadly, Oliver never got that chance, but the premise for The Dream Factory was founded. Since 2008, they have granted over 640 dreams in his memory.
The Dream Factory aims to brighten the lives and encourage hope for children and young adults aged between 3 and 25 years who have life-limiting or life-threatening conditions and/or severe disabilities by way of granting wishes and dreams.
They aim to do everything possible to grant a child's dream, which could be to meet their favourite celebrity, their favourite sporting hero, live the lifestyle of a millionaire for the day, own a laptop, or the latest mobile phone. They could choose to take a magical trip to Lapland or Euro Disney or to be a princess for the day. No wish is too small. All our dreams are made possible with the invaluable help of our fabulous Dream Makers who are all volunteers.
Please help to keep Oliver's legacy alive.
Find out more here.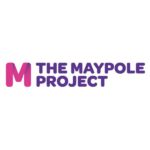 Registered Charity No. 1120163
The Maypole Project aims to relieve and help preserve the mental and physical well-being of children and young people who have complex medical needs and disabilities and to support their family members as well as others who are affected by their suffering and, in certain cases, bereavement.
They aim to educate, support and preserve the mental and physical well-being of carers and professionals working with such families and help them with issues of loss and bereavement.
They educate the general public about emotional support available and how it can be provided to families. 
Find out more here.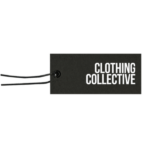 Registered Charity No. 1178825
More than one in five of the UK population (22%) is living in poverty, and whilst food banks have appeared across the UK to provide support, there are very few options for finding essential and affordable clothing. 
Clothing Collective provide Charity Shop Gift Cards to those in need.  They offer vouchers to people in crisis such as the homeless, refugees, victims of domestic violence and many more vulnerable groups.  These vouchers can be exchanged at participating charity shops, throughout the UK, for clothing to suit them.  In turn this provides funds for the local partner charities too, helping them to carry on their work, caring for vulnerable members of our community. It's a win, win situation as each £1 donated having double the impact and it helps the planet too!
Find out more here.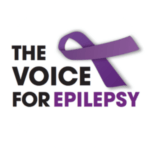 Registered Charity No. 1181756
The purpose of this epilepsy charity is to help individuals with epilepsy to connect and fight; to ensure not another moment is lost to seizures. To offer educate about seizure recognition, seizure first aid and increase understanding about epilepsy in general. To help combat the isolation often associated with epilepsy and to encourage individuals and families to start opening their windows to the world without feeling vulnerable. To establish a principle that epilepsy creates unity and builds strong bonds. 

We need to educate people what to do and what not to do when someone is having a seizure, to encourage concerned authorities to take action to improve the lives of people with epilepsy and to provide communities, schools and workplaces with sessions, courses, seminars and presentations to educate on the basics of epilepsy.

Find out more here.